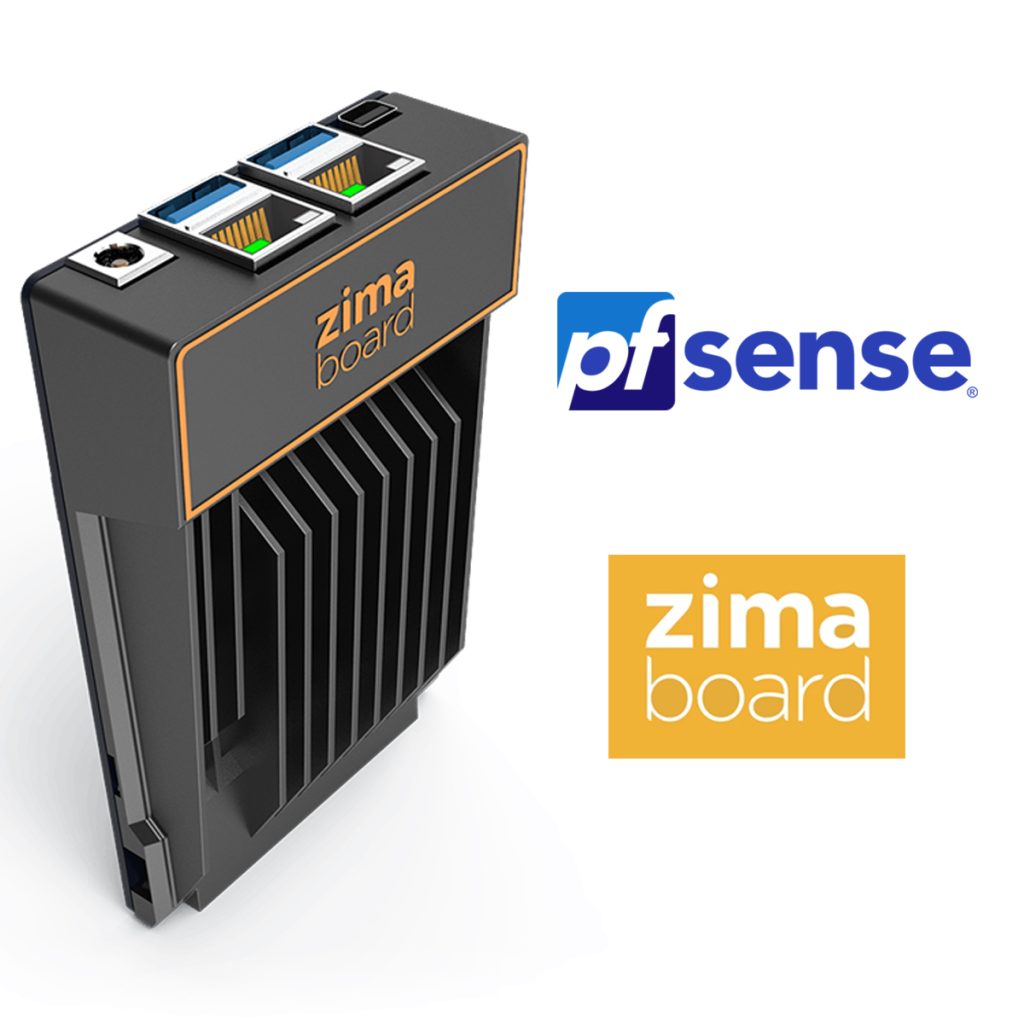 BMO Blockchain Solutions offers the Zima Board, which is preloaded with pfSense® software.  pfSense® is the world's leading open-source firewall, router, and VPN solution for network edge and cloud secure networking. 
pfSense® is a registered trademark owned by Electric Sheep Fencing LLC. Please see www.pfsense.org.
Ships Worldwide

Loaded with tons of features only at 6 watts!
Main Features:
Stateful Packet Inspection (SPI)
GeoIP blocking
Anti-Spoofing
Time based rules, Connection rules
Dynamic DNS, Reverse proxy
Captive portal guest network
Supports concurrent IPv4 and IPv6
NAT mapping (inbound/outbound)
VLAN support (802.1q)
Configurable static routing
IPv6 network prefix translation
IPv6 router advertisements
Multiple IP addresses per interface
DHCP server, DNS forwarding
Wake-on-LAN, PPPoE Server
IPsec and OpenVPN
Site-to-site and remote access VPN support
SSL encryption
VPN client for multiple operating systems
L2TP/IPsec for mobile devices
Multi-WAN for failover
IPv6 support
Split tunneling
Multiple tunnels
VPN tunnel failover
NAT support
Automatic or custom routing
Local user authentication or RADIUS/LDAP
For full feature list please visit netgate
http://www.netgate.com/pfsense-features
Included:
Zimaboard 216 (TPD 6 watts) preconfigured with pfSense Firewall Software
2GB RAM
16GB eMMC
2x GbE LAN Ports (WAN/INSIDE)
Dimensions: (W x D x H) 138.7 x 81.4 x 34.9 mm
Weight: 278g
Processing Time:
Please note handling time is 10 business days to acquire hardware and configure for the client.
Method of Payments:

Crypto (preferred – contact for info), Wire Transfers, Fiat (Debit/Credit)

$195 (International please contact for shipping quote).
Disclaimer:

By purchasing any item from BMO you confirm you have the knowledge and understanding to operate the equipment as well as assume all risks and complications associated from operating or maintaining this device and indemnify the seller from any damage caused from any use or misuse. If you cannot agree or unsure of how to operate or maintain a system you are instructed to not purchase and/or win this auction listing. By bidding/buying you accept the terms and no returns policy.
Warranty related issues are the only exception. BMO will assist with any RMA related issues with the vendor/distributor.
BMO offers support and technical assistance – Please reach out to us with any issues and we will be more than happy to assist!
pfSense® is a registered trademark owned by Electric Sheep Fencing LLC. Please see www.pfsense.org.
Zimaboard is a registered trademark owned by Icewhale. Please see www.zimaboard.com for details