Internet Bandwidth Squeezer
Share your internet and earn money!
Node Package (5 Nodes) – Plug and Play Setup.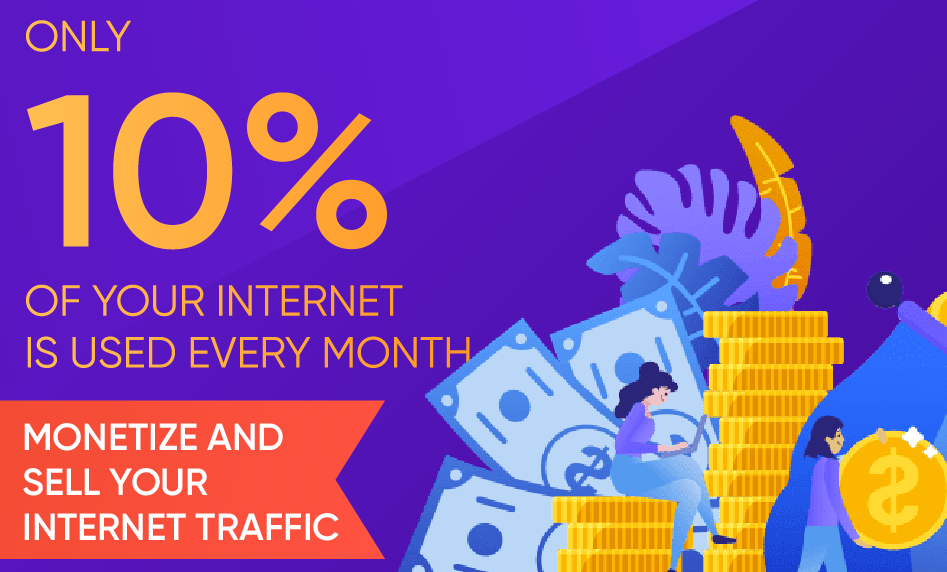 Run multiple node projects simultaneously on a single hardware.


Description:
Hundreds of marketing and advertising agencies need to visit customer websites from different regions to make sure their ads are displaying properly and check the results of their efforts.
Your Internet Service Provider offers unlimited traffic bundles for a fixed monthly fee. However, there is a catch – most of the time you don't use your traffic and your connection is idle.

You can sell a part of this unused traffic and start earning passive income.
Estimated Earnings:
Earning depends on your GEO location and only way to know is to run the system 1-2 months. System runs 4 nodes. Each node is connected to a different vendor (peer2profit,proxyrack,traffmon,honeygain,earnapp). Each vendor pays between $0.5 to $0.8 cents per 1GB of data transferred. For example if your node transferred 5GB data at $0.50 cents (worse case) your reward would be $2.5 and there is no limit how much data will be transferred. Please refer to the map below to see if your GEO location is worth considering. Alternatively if you already have any master node system this setup can be installed as docker. Please reach out for details.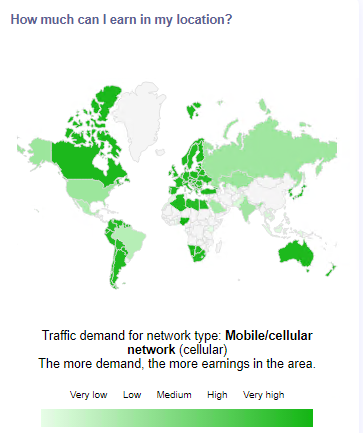 Price, Processing Time and Payment
Price: $35
Processing: 1 day
Method of Payments
Crypto (preferred), Wire Transfers, Fiat (Debit/Credit)
Disclaimer:

By purchasing any item from BMO you confirm you have the knowledge and understanding to operate the equipment as well as assume all risks and complications associated from operating or maintaining this device and indemnify the seller from any damage caused from any use or misuse. If you cannot agree or unsure of how to operate or maintain a system you are instructed to not purchase and/or win this auction listing. By bidding/buying you accept the terms and no returns policy.
Warranty related issues are the only exception. BMO will assist with any RMA related issues with the vendor/distributor.
BMO offers support and technical assistance – Please reach out to us with any issues and we will be more than happy to assist!