P104 Advanced Firewall – 4 Port
Protect your private network and create segmentation for any blockchain projects.
Plug and Play Ready!

Ships Worldwide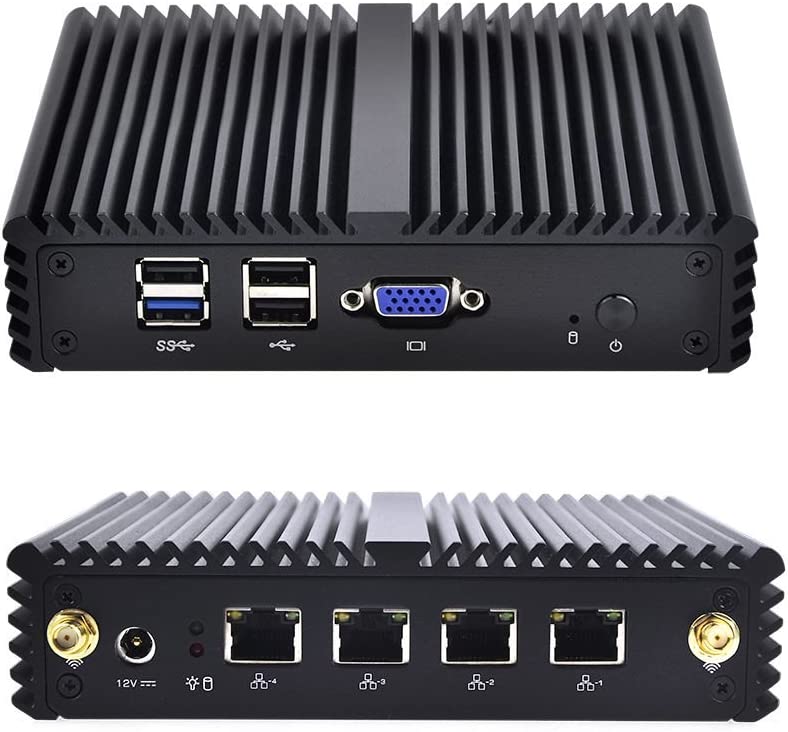 Powered pfSense® software world's leading open-source driven firewall, router, and VPN solution for network edge and cloud secure networking.


Description:
P104 Advanced Firewall comes preloaded with pfSense® software. 4 Port allows to create physical segmentation between different networks at ease. Perfect for protecting your private networking from outside and at the same time allow you to participate in any blockchain project by putting it on a separate segment network.
It comes loaded with many features and its UI (user interface) is very simple to navigate. BMO support included for the initial setup.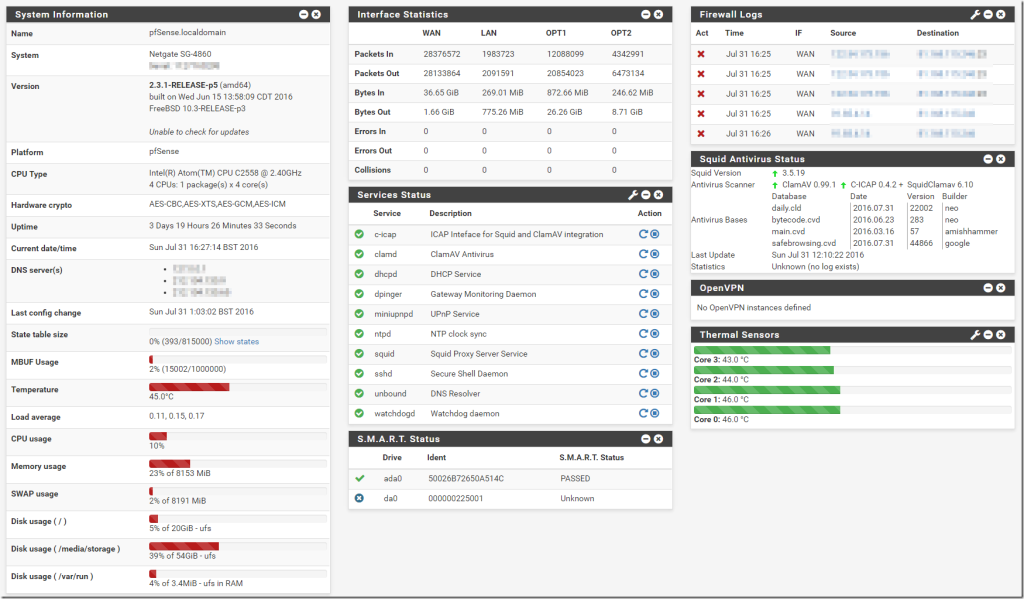 Suggested Port Layout:
Port 1 – Outside (internet)
Port 2 – Inside (private network)
Port 3 – DMZ (demilitarized zone – untrusted network 1)
Port 4 – Utility/DMZ2 (Utility network i.e Camera etc or second DMZ untrusted network 2)
Hardware :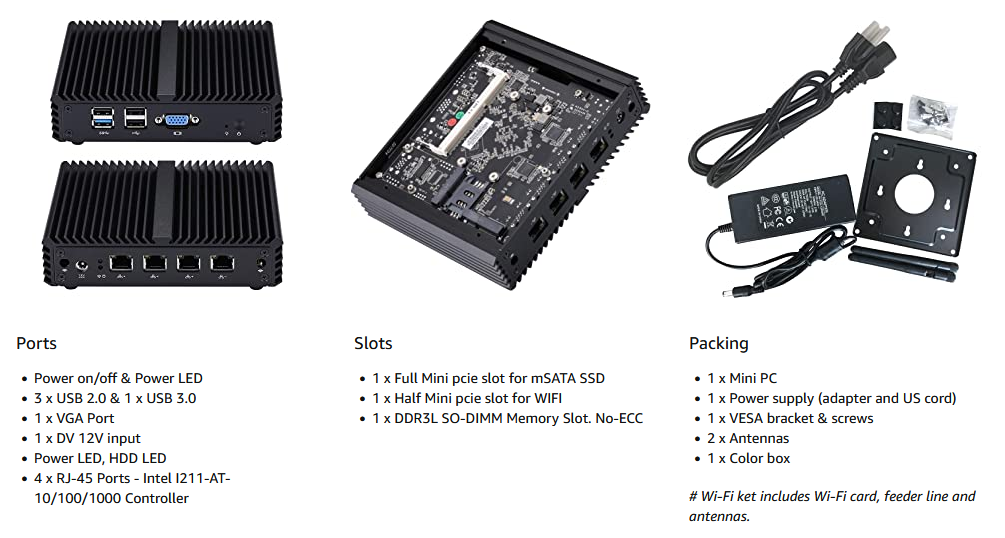 Celeron j1900
8GB RAM
64GB SSD
4x Intel LAN Ports
VGA
4 USB Ports
No Wifi Adapter
Main Features:
Stateful Packet Inspection (SPI)
GeoIP blocking
Anti-Spoofing
Time based rules, Connection rules
Dynamic DNS, Reverse proxy
Captive portal guest network
Supports concurrent IPv4 and IPv6
NAT mapping (inbound/outbound)
VLAN support (802.1q)
Configurable static routing
IPv6 network prefix translation
IPv6 router advertisements
Multiple IP addresses per interface
DHCP server, DNS forwarding
Wake-on-LAN, PPPoE Server
IPsec and OpenVPN
Site-to-site and remote access VPN support
SSL encryption
VPN client for multiple operating systems
L2TP/IPsec for mobile devices
Multi-WAN for failover
IPv6 support
Split tunneling
Multiple tunnels
VPN tunnel failover
NAT support
Automatic or custom routing
Local user authentication or RADIUS/LDAP
For full feature list please visit netgate
http://www.netgate.com/pfsense-features
Dimension and Weight:
6 inch(W) x 5 inch (L) x 1.5 inch(H) @ 2 Pounds
Included:
Preloaded Advanced Firewall
Power Supply
Vesa Bracket
BMO Support with Initial Installation
Price, Processing Time and Payment
Price: $377 (Shipping Included in the States)
Processing: 7-10 Business Days
Method of Payments
Crypto (preferred), Wire Transfers, Fiat (Debit/Credit)
pfSense® is a registered trademark owned by Electric Sheep Fencing LLC. Please see www.pfsense.org.